Soulful Poetry at NUKKAD CAFE in JAN! [ Pune, INDIA ]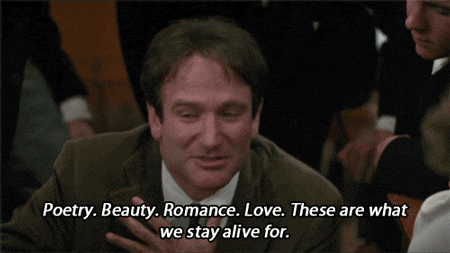 Stories of Poems – An English Poetry Meetup
They say, poems are incomplete without the thought and story behind it, and as rightly said, we invite you to an event which focuses on these aspects as well! Out of Context, an English poetry collective, brings together poets who not only indulge in their art, but also discuss elements that go behind their craft – telling the story behind the poetry! Consider this a celebration of who you are, as a whole package! Naturally, poems of your mind and of others' are welcome without judgement.
January 26, Sunday, 3 pm, CHai Tapri, Baner Group Contri / Head: Rs.160 Sign Up at:
https://insider.in/out-of-context-an-english-poetry-club-baner-2020/event
rsvp: 7798578140
YouTube: www.nukkad.cafe/outofcontext
Building Communities by Nukkad Cafe
Poetry Meet-Up
The Yellow Room is a Community for poets and all who are interested in poetry. We invite you to share your poems or just listen to poetry; the community is open for all. It's purely focused on encouraging and giving freedom to participants who are willing to express their perspectives through poetry without any judgement. Here, anyone and everyone can recite their poems.
January 26, Sunday, 5 pm, Words n Sips, F C Road
Group Contri / Head: Rs. 160
Sign Up at: https://insider.in/the-yellow-room-poets-club-f-c-road-sep22-2019/event
rsvp: 7798578140
Building Communities by Nukkad Cafe
Singers and Song Writers Meetup
If you write songs or compose a music, If you aspire to do one then this is the community that you need to be a part of Singers and Song Writers Community is a community of all passionate & aspiring artist who writes their own songs, compose their own music and even performs it. It is also open for people who want to listen to & admire original work. Anyone, who wants to share their original work or want to listen it, you are most welcome to join in.
January 26, Sunday, 7 pm, Nukkad Cafe Group Contri / Head : Rs. 220 (for both artist and admirer. Includes partial cover) Book at: https://insider.in/singers-song-writers-community-viman-nagar-2020/event rsvp: 7798578140 Brought to you by Pune Songwriters Unfolded Building Communities by Nukkad Cafe
Rasaaurdrama preview section is your best, most complete guide for all the theatre/films , big and small, coming your way soon. Happy Reading! E-mail at: rasaaurdrama@gmail.com​ ​